Are you interested in a career?  LifeSigns Plus, Inc. in conjunction with Sanford Health EMS Education, has the opportunity for you.  Scholarship EMT course with a direct pathway to Paramedic.  Click the link on the flyer to fill out an application.
Contact Laurie Hill for more information at info@lifesignsplus.com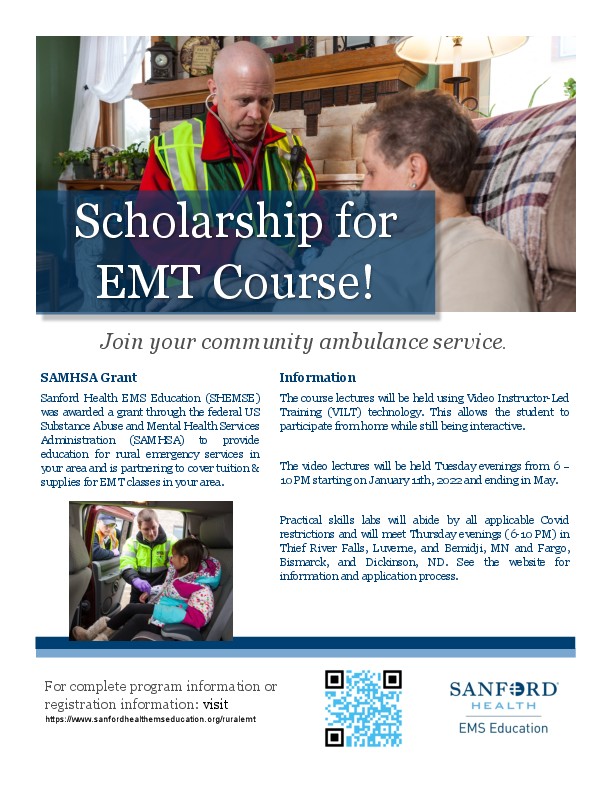 Would you know what to do if faced with a life threatening situation? Would you know  how to provide first-aid, CPR, or use an AED? If you do not think you are prepared for and emergency like this Lifesigns Plus is here to assist with hands on education.